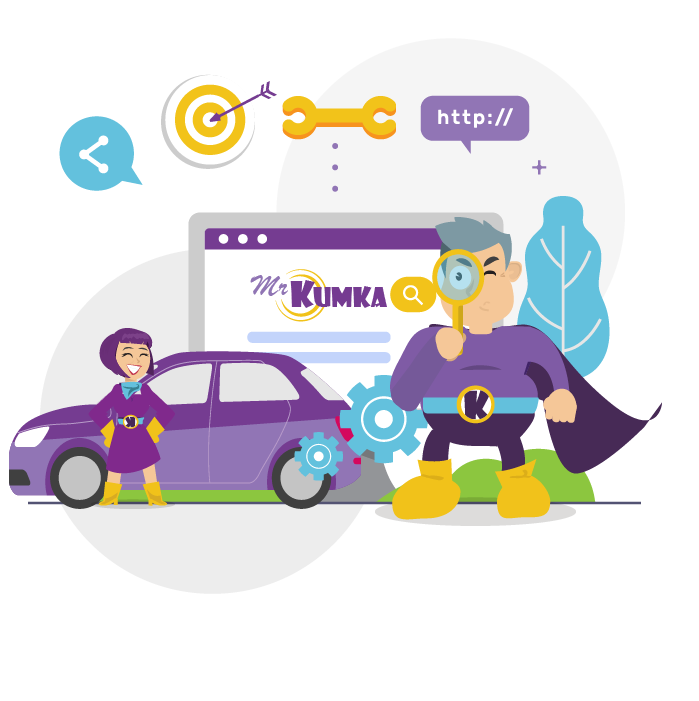 We are here to help you find the Best Deal for your car insurance.
Mr. Kumka knows how messy and complicated is to search for the right insurance for you.
For this reason we decided to create a price comparison website that helps you find the best value for your money, asking you all the information insurances require to give an exact price. We do it partnering with various insurances and brokers and by using technology to make it simple, easy and transparent for you.
Our values
Help you Find the Best Deals

Simple
We ask all the questions we need but in a simple and visual manner, and every step is just a click away.

Quick
We know you are busy and probably checking us from mobile. That's why designed a comparison that will take you 2-4 minutes.

Transparent
The prices you see are the prices that you pay. No tricks between shown price and real price, and no products that do not cover your car for enough value.
Protect your Privacy
Protecting your information is vital to us. We work hard on ensuring your data security.
For this reason we decide not to ask you any personal information and your personal information will be available only to the insurance of your choice.